---
Javeria Khan becomes third female cricketer to play 100 ODIs for Pakistan
Sports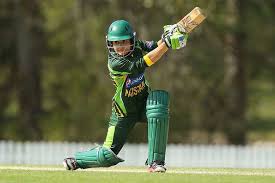 She achieved the feat in the ongoing second ODI against Bangladesh here at Gaddafi Stadium. With 2,611 runs, Javeria is also the highest run-getter for Pakistan in the ODIs.
Only two cricketers, bowler Sana Mir and skipper Bismah Maroof have featured in more than 100 ODIs for Pakistan.
Source: ANI
---
PM Modi In Thailand Live Updates: Ahead Of Key RCEP announcement, PM Modi Meets Japan's Shinzo Abe
India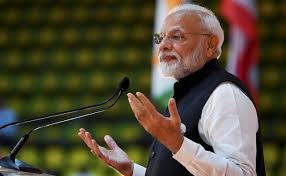 PM Modi is also scheduled to meet Japanese Prime Minister Shinzo Abe this morning and he will later attend the 14th East Asia Summit.
Prime Minister Narendra Modi, who is on a three-day Thailand visit, will attend Regional Comprehensive Economic Partnership (RCEP) Summit today where the member countries will review the state of negotiations on forging what could become the world's largest trade bloc. RCEP is a proposed free trade agreement among 10 ASEAN countries, namely Brunei, Cambodia, Indonesia, Malaysia, Myanmar, Singapore, Thailand, the Philippines, Laos and Vietnam and their six FTA partners China, Japan, India, South Korea, Australia and New Zealand.
Source: NDTV
---
Lewis Hamilton becomes second most successful player in Formula One
Sports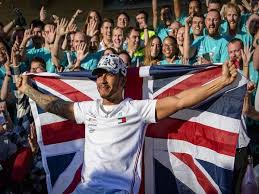 Becoming the second most successful player in Formula One history, UK racer, Lewis Hamilton, on Sunday clinched his sixth world title at US Gran Prix.
The Mercedes racer, Hamilton, finished the US Grand Prix second, behind his teammate Valtteri Bottas of Finland at Circuit of the Americas. Meanwhile, Dutch racer Ma Verstappen was third.
Source: ANI
---
5th India International Science Festival (IISF) Begins Tomorrow; Four World Records Slated
World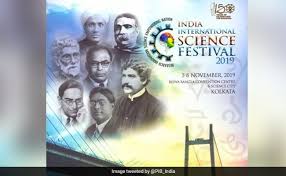 Prime Minister Narendra Modi will inaugurate IISF 2019 by addressing the audience at Biswa Bangla Convention Centre, Kolkata through video conference at 4:00 pm.
To commemorate the essence of vedic and modern science, in IISF 2019 cultural activities like plays, musical yoga, nukkad natak, dance and recital performances will be showcased based on the theme "ancient to modern".
Source: ndtv
---
Documentary on Real Kashmir FC bags 'BAFTA Scotland' Awards 2019
Awards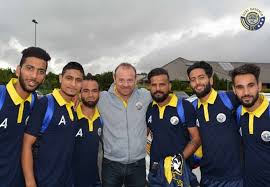 The documentary narrates the journey of former Rangers ace David Robertson as the coach of Real Kashmir FC, which in its first season finished third in the I-League, which is currently India's second tier football league.
A documentary on the football side Real Kashmir FC has bagged the prestigious British Academy of Film and Television Awards (BAFTA) Scotland Awards 2019 at a glittering ceremony in Glasgow, Scotland.
Source: The Hindu
---
---