Piyush Goyal to attend Rising Himachal Global Investors Meet 2019
India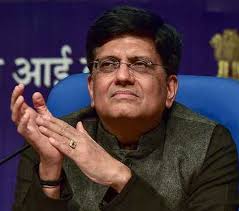 Commerce and Industry and Railway Minister, Piyush Goyal will attend the Rising Himachal Global Investors' Meet 2019 and inform about the investment and policies of the Ministry of Commerce and Industry for promoting investment in Himachal Pradesh and the hill states of India.
The government is organizing Global Investors' Meet 2019, a flagship business event, at Dharamshala on November 7 - 8, 2019.
Himachal Pradesh has implemented an online Single Window System which provides approvals and renewals for investment in all the sectors. The investor can now apply for permission for purchase of land under section 118 of the Himachal Pradesh Tenancy and Land Reform Act, 1972, through the online portal.
Source: Business Standard